HVAC Quality Maintenance Program
Overview
Year: 2010
In 2010, a large western utility contracted Portland Energy Conservation, Inc. (PECI) to provide management, engineering and verification services related to HVAC maintenance, with specific reference to implementing the new HVAC industry standard for Quality Maintenance (QM) as detailed in Table 5-20 of the ACCA/ASHRAE 180 Standard. The requirements included developing an informational technology (IT) platform that is comprised of a number of building blocks including:
A web-based application that HVAC Contractor technicians can access through online access via a smart phone or laptop, which will guide them through the ACCA 180 protocols step by step
An offline version of the web-based application
All information is stored in the cloud for use by PECI and its customers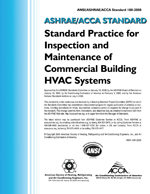 Year: 2011
Carmel Software
was hired in 2011 to develop the web-based and off-line (or native) versions of the mobile software. This software currently allows users to perform HVAC rooftop unit (RTU) audits and inspections and is being be utilized by HVAC contractors and facilities managers who service and maintain buildings served by several utilities.
This is all part of an energy-saving program to offer financial incentives to owners of large commercial buildings to better maintain their HVAC equipment. These incentives are based upon the RTU audits and inspections that are performed using the mobile software that Carmel is developing. This mobile software follows workflows defined in the ANSI/ACCA/ASHRAE Standard 180, "Standard Practice for Inspection and Maintenance of Commercial Building HVAC Systems". The web-based software works on a variety of mobile platforms including the Apple iPhone, Android, Microsoft OS, and Blackberry. All information is uploaded to a remote Salesforce.com database that is managed by PECI.
Carmel is also working on an "offline" version for Windows OS-based Netbook computers.
Year: 2012
In 2012, 3 major western utilities are now requiring mechanical contractors, who wish to receive performance rebates, to use the web-based and native software discussed above to perform the equipment audits, then upload the information to a cloud-based Salesforce.com database. The following are screenshots of the web-based software:
Inventory Screenshots: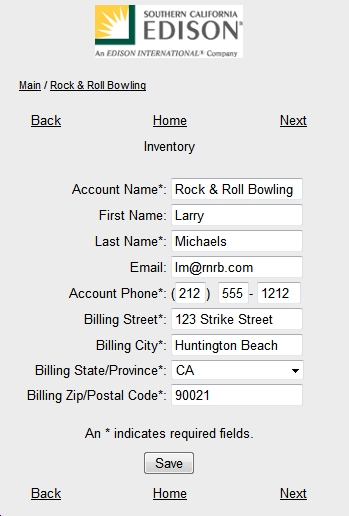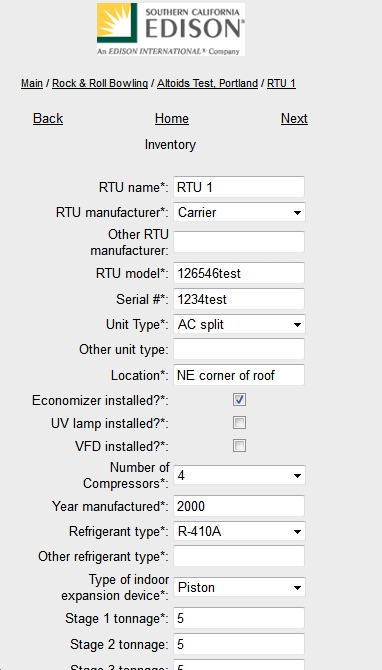 Inventory and Maintenance Screenshots: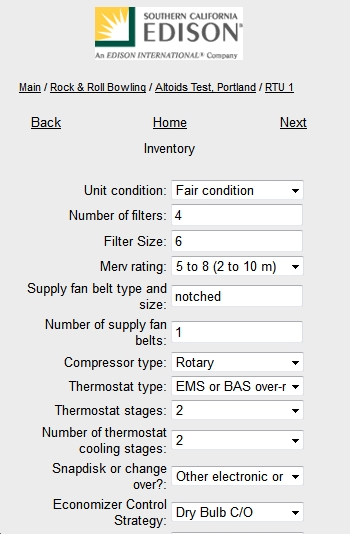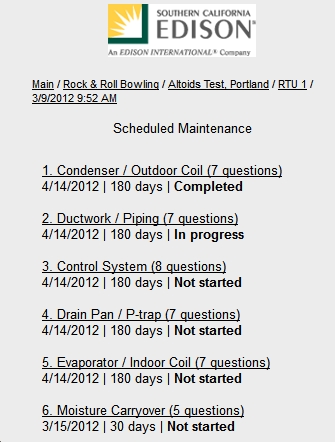 The following are screenshots of the native Windows application that can be used offline (i.e. - without access to the Internet) then synchronized later on with the cloud-based Salesforce.com database:
Inventory Screenshots: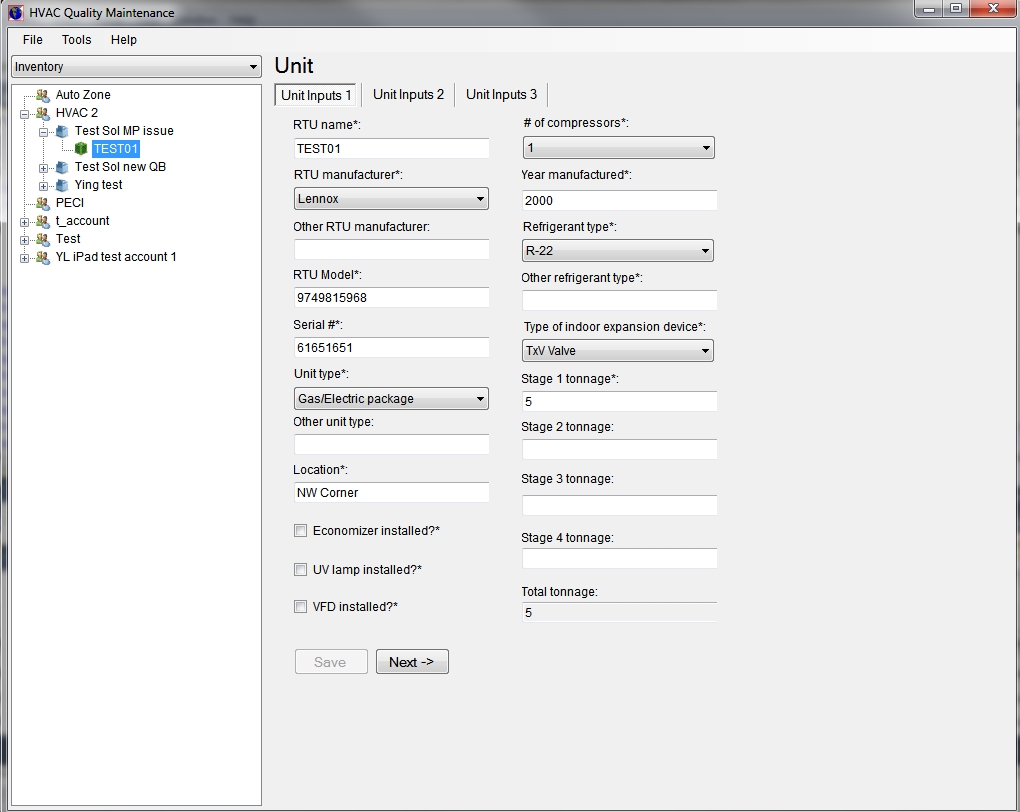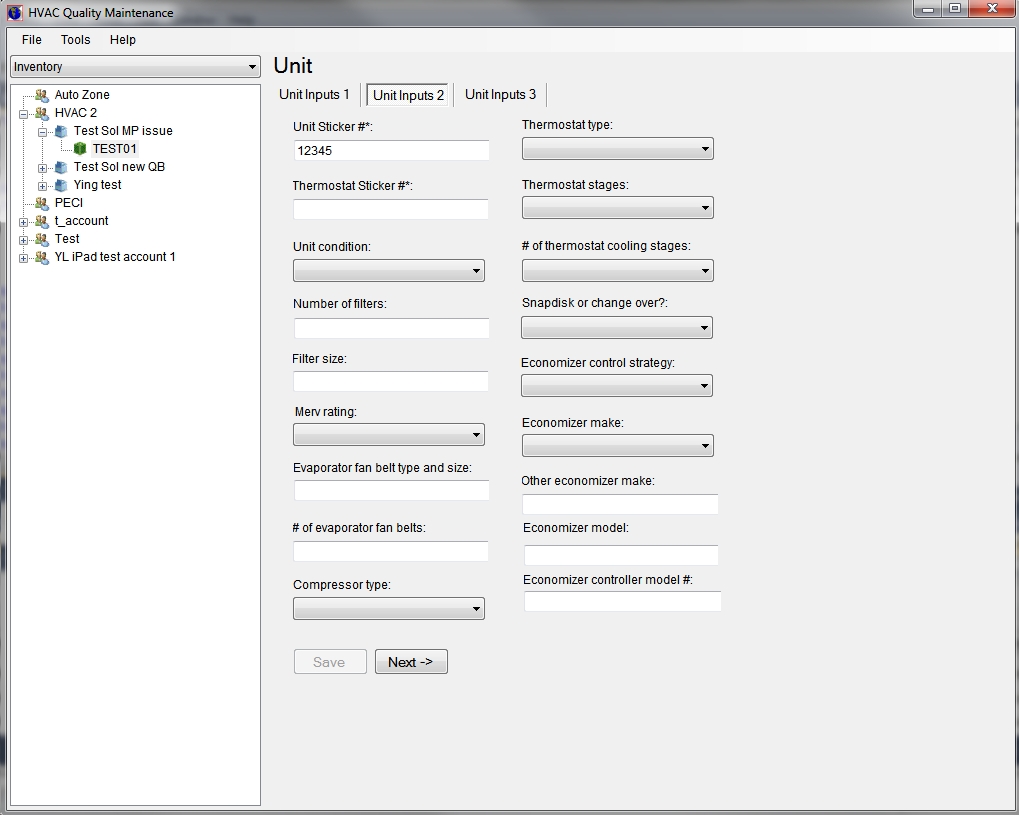 Maintenance Plan Screenshot: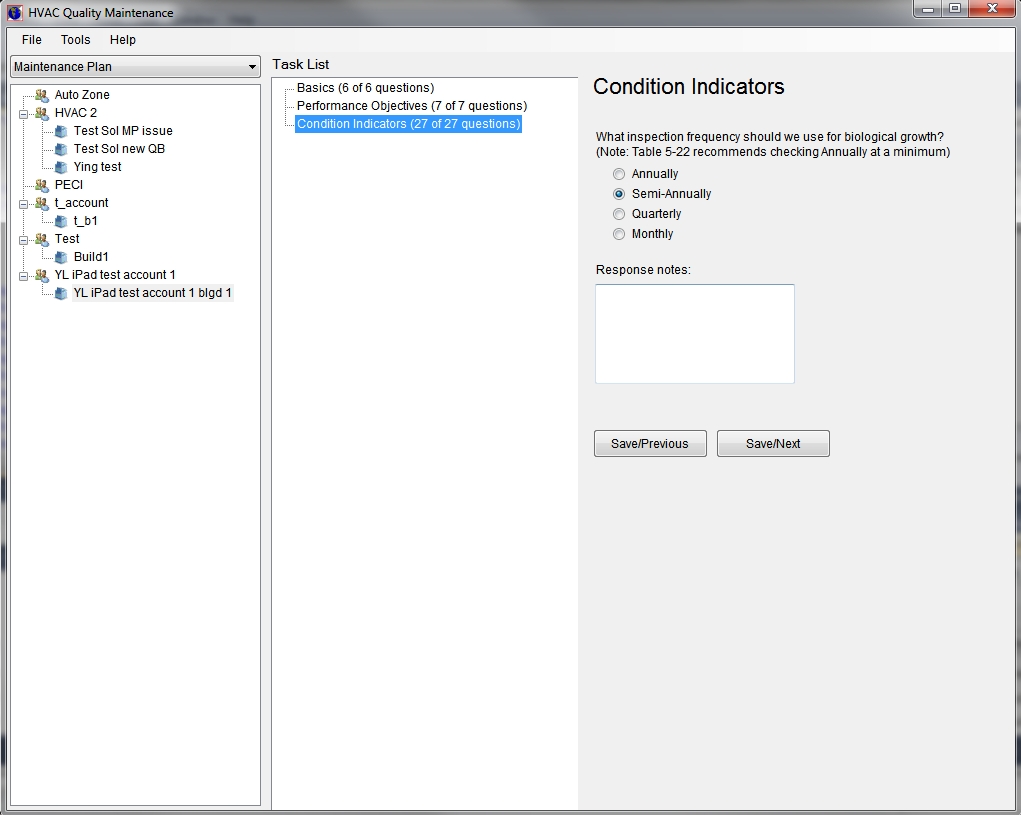 Inspection Screenshot: