HVAC Equipment Selection Software
Overview
Carmel Software has developed many desktop- and web-based HVAC equipment selection software tools over the past decade. Most of these software tools allow manufacturers' reps and engineers to quickly select and price HVAC equipment based upon required inlet and outlet air conditions.
Definition
What is equipment selection software (ESS) exactly? It is a computerized or digital tool that allows users to properly choose the correct HVAC manufacturer's model equipment based upon a wide variety of input and/or output parameters. Depending upon the type of equipment, the parameters can vary greatly. For example, HVAC humidification equipment requires input parameters such as outdoor weather conditions, elevation, indoor air temperature and humidity, and required outlet air conditions. Users of this type of software include HVAC engineers, manufacturers representatives, and manufacturer salespeople. These tools can be web, tablet, or desktop based software applications.
Common features of HVAC equipment selection software include the ability to:
Create a quick rating of a product given inlet conditions (airflow, temperature, humidity) and an equipment model number. It displays product performances (decrease in temperature and moisture removal, outlet conditions, energy removed (total and latent).
Select options to be in the final quotation including controls, humidistats, pre-cooling coils, and much more
Display reports including PDFs of submittal, quotation, performance summary, and more
Display a psychrometric chart with the plotted processes
Manage equipment performance, documentation and options by editing and adding new equipment.
Create new projects, edit existing projects, and delete projects
For each project, allow users to add multiple selections or pieces of equipment
Incorporate full climatic weather database from the ASHRAE Handbook of Fundamentals
Allow company administrators to manage new users (approve or disapprove of them) and assign them specific roles
Carmelsoft ESS Physics Engine
Carmelsoft has been developing custom equipment selection software for over 20 years for 50+ HVAC manufacturers. Along the way, we have noticed that there is a lot in common in terms of the selection software needs of HVAC manufacturers. Therefore, we've developed what we call an ESS Physics Engine that can be used as a template for future HVAC manufacturing customers, thus allowing us to save time and money in the development of custom ESS and passing on these savings to you, the manufacturer. In fact, we have developed a prototype equipment selection software tool that you can register to use and see what types of capabilities and features are available. This prototype demonstrates equipment selection for indoor grow room facilities. Click
here
to access it: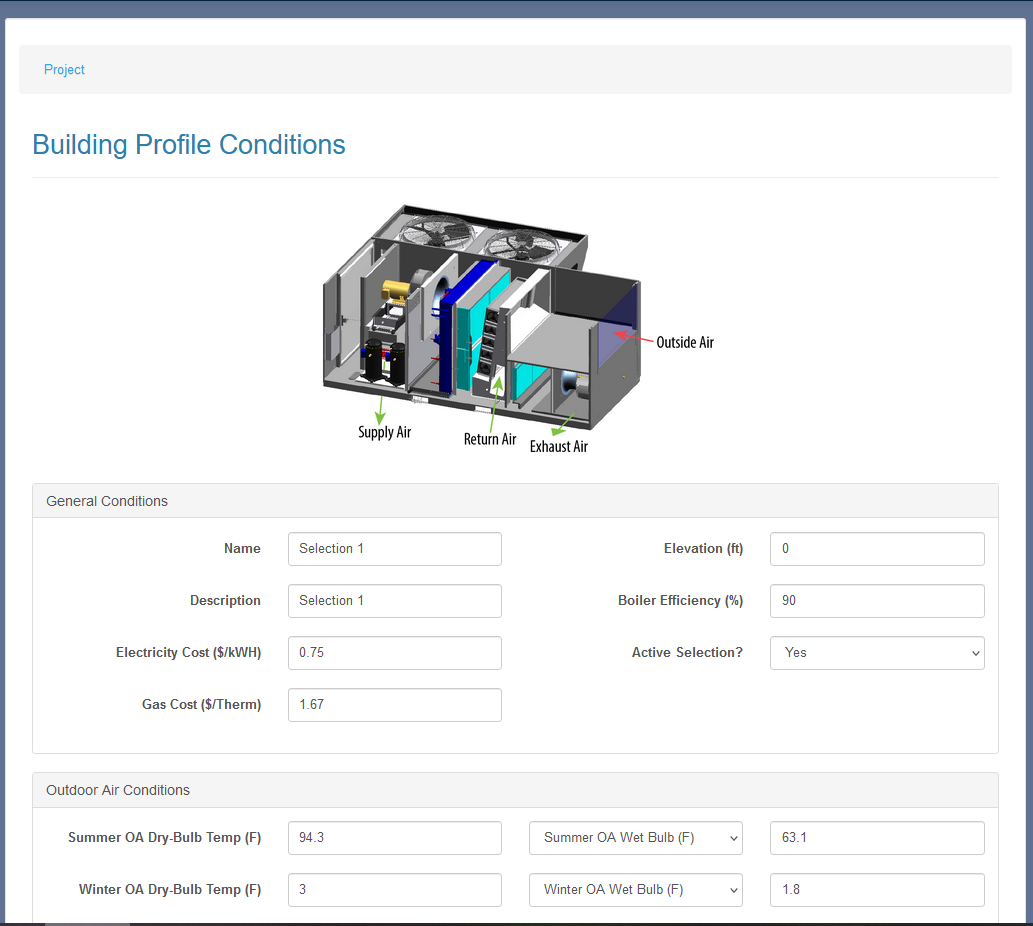 The following is a list of some of our custom HVAC selection software clients:
Honeywell: Phoenix Controls PC Optimizer selection and energy analysis software
Essick Air and Champion Cooler Corporation: HVAC equipment selection software for evaporative coolers
SG America: HVAC equipment selection software for dehumidication equipment
AG Solutions: HVAC equipment selection software for grow room facilities
Concepts and Design, Inc. (CDI): HVAC equipment selection software for desiccant dehumidifiers and air handlers for critical applications
Click
here
for sample product requirements document (PRD) which can provide a template for you for creating a selection software specification.
Click
here
to contact us for more information about your selection software needs.